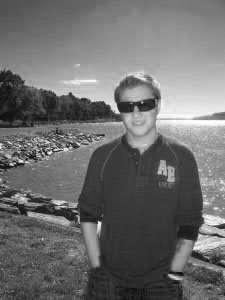 Free Affrmations .org was started by Thomas Allan.
Thomas has used positive affirmations all of his life, for over 30 years to be exact. He first used them for confidence – to grow from a shy 17 year old into an outgoing, confident, more extrovert young man. Once he saw their power for himself in this simple way, the only way was forward.
For the last 20 years Thomas used positive affirmations for almost every area of life imaginable and along the way became successful in business, real estate and land acquisition, he has excelled in running and his own sporting pursuits, as well as starting a loving and growing family.
He now travels and enjoys an early retirement from 9-5 working life, still taking part in some real estate investments and start-up businesses.
The Birth of Free Affirmations .org
Recently, a passion project for Thomas has been to start Free Affirmations with his own personal time.
After looking and researching for affirmations online he was disappointed to find only a few selections on some websites, or vast collections which were not freely available unless you paid for them.
After using them for himself for 20 years, experiencing amazing results from them and huge success, and never paying a penny, he decided that they should be freely available to everyone.
So, freeaffirmations.org was born.
The mission was (and still is) to build the world's largest collection of free positive affirmations, in a variety of tenses for people's varied personal preferences.
We Need YOU!
Part way into building this site it started to receive a lot of positive praise and attention from all over the web. It was at this point that Thomas realized that it could never be as big as he wanted if it was his alone.. so he opened the door to invite other people to write.
This was for 2 reasons:
Thomas couldn't write as much and as fast as he wanted to – he realized the site could grow faster and really could become the world's largest affirmations site, only with the help of other passionate people.
Because Thomas also realized that his is just one perspective, that he isn't an expert in every area of life. He can share his experience, but there are other passionate, successful people in many different areas of life who could share their expertise in their specialist areas and add so much more value to the site (perhaps this is you?).
So, Positive Affirmations .org needs you 🙂 If you are as passionate about affirmations as we are then you could join our writing team – it isn't a paid job in terms of money, but your reward is to share your affirmations with the world, to get your writing infront of a huge audience and to help other people to achieve success in the areas that you have.
What are you successful at? What are you an expert in? What can you write into affirmations which can help other people who are just starting out achieve success too?…
Share your affirmations with the world and change some lives!
The Future
We (Thomas and the many guest publishers who now work with Free Affirmations .org) already are the largest source of free positive affirmations online, but we are not finished yet.
The future for us is much of the same – to keep growing in terms of adding more specific and unique sets of affirmations to the site, but also to grow our reach online, on the social networks like facebook and twitter, and even our offline presence too – this is a passion project, but the sky is the limit and we want to bring free positive affirmations to the world!
We hope you enjoy your stay here, we hope you grow and have great success with our affirmations, would love to hear about our experiences (it's the biggest reward we could ask for), and we would love to share your own personal affirmations with the world – if you have some then please read our submission guidelines and then send us them 🙂
Thank you!
Thomas