Free Positive Affirmations eBook
Get off to a FLYING START and achieve your goals in record speed, with no setbacks – just 100% progress and REAL CHANGE!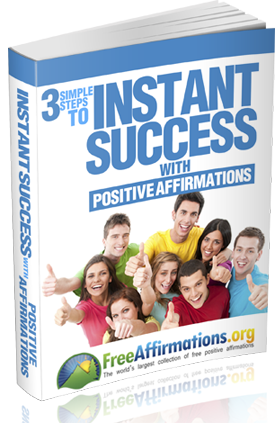 Affirmations are simple, and to prove it I put together this simple eBook which will show you quickly and easily (its only a 5-10 minute coffee break read)
I was getting a lot of questions, all the same sort of style, about how to get started, which way is best to use the affirmations, how to say them, how often, when will I see results and such…
This ebook is a short and simple guide to using positive affirmations and some extra things you can do to enhance your results and to make sure you see results quickly!
If you are new to using positive affirmations and you read it then you WILL see better and faster results. It will answer any additional questions you have and give you a simple way to progress and a step by step method to ensure your success with positive affirmations.
We truly believe in the power and potential of the human mind and that we have the ability to take positive action towards changing our minds, our beliefs, our behavior and our lives.
Self-improvement isn't mysterious, it doesn't have to be complicated, that there is no secret magic underground system, and most importantly – that personal development can be simple.. and so this website was born 🙂
With our website and simple affirmations scripts, and now this step by step eBook on how to get started and see success, we want to show you just how simple it really is!
eBook Overview
Here is a quick look inside:
Chapter 1: Introduction to Positive Affirmations
This chapter will help you by giving you a simple way to use positive affirmations, then help you to add a little more structure, and finishes with some extra tips to turbo charge your efforts!
Chapter 2: Visualization & Learning to Visualize
Visualizing will add extra power to your affirmations practice, and we will show you how to visualize in a simple way and get the most from your visualizations too – make sure you are doing it right!
Chapter 3: Anchoring
This is almost definitely a tool that you aren't using, but it is one which is so simple.. perhaps even more simple than affirmations if that is really possible, and it is a technique which will compliment your affirmations practice perfectly and help you to see stronger results in your everyday life
Moving Forwards
This short conclusion will help you to view positive affirmations as part of your life going forward. It will give you the big picture and show you what is possible and leave you inspired and supercharged to get started with affirmations and to make them a part of your life.
Download this full, free eBook here:
And, as an additional gift to our readers, as we have partnered up with 
Trinity Affirmations
– they're using our scripts and producing most of them as audio mp3s and cds to download (which is something we're VERY proud of), and 
especially as so many of our readers have reported that this way works for them much better than the usual, spoken affirmations….
You can now also download one of their mp3s – free!
Yes, it's based on our script 🙂 so it has 3 tracks, each with one of our tenses recorded on it, so you can choose the ones that suit you the most. Basically, they're giving away 3 sets of self-esteem affirmations (well, we just had to negotiate this one for our readers!), so just click on the image and claim them: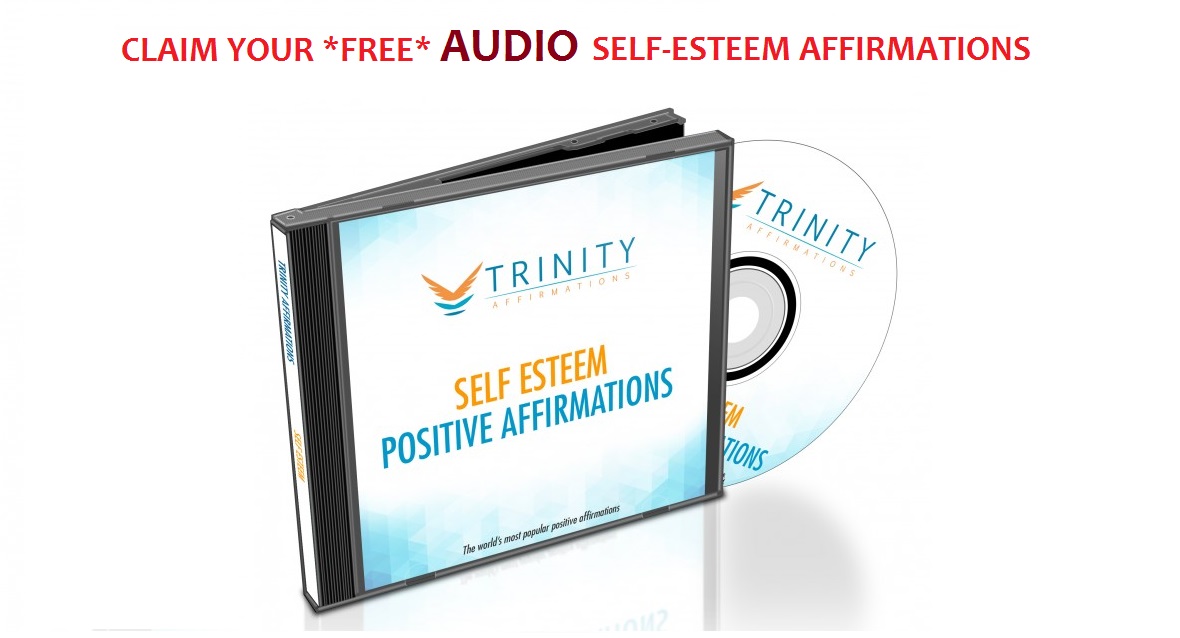 And ummm… let us know how you liked it 🙂