External Links to Related Websites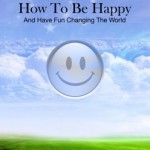 How To Be Happy:  Website of Michael Anthony, Author of the book "How to Be Happy" in which he reveals simple, but profound insights that will help everyone that uses them to live a fulfilled and happy life.
 A wide collection of resources about hypnosis and hypnotherapy.
Personal Growth from SelfGrowth.com: SelfGrowth.com is a comprehensive resource of self help information, articles, research and news, as well as a social resource and networking directory of self help experts enthusiasts and websites.
Want to Exchange Links?
Please email us with the page where your link is posted to us, and send us the sample url along with description and text you would like us to use:

We will ONLY provide links to high quality, unique websites in the health and self improvement space! We manually review all sites – you must be interesting, unique, and relevant, and ultimately a valuable read to our readership.